Hosting Architecture
To evaluate the merit of a web hosting provider, whether it be for a new site or an existing site, you must often look beyond what they list as their feature set. The following information is meant to show you how SimpleNet goes beyond industry standards to provide availability, security and performance for your web site. SimpleNet has created a web site architecture that is unparalleled in the industry.
---
Connectivity
|
Firewall Technology
|
Redundant Servers & Load Balancing
|
File Storage
---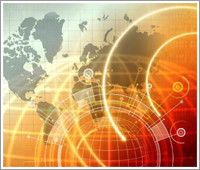 Your web site performance is not just a measure of your web server's speed. The ability of your web host to route traffic through the cleanest Internet connections is also of great importance. It is crucial that your provider have multiple connections to the Internet. Accidental fiber cuts in construction or telecom work and data center equipment failure can cause your site to go offline for an extended amount of time. This can be avoided if your web host has other connections to the Internet that will reroute traffic that would have normally been carried on the failed circuit. Yes, this means your host must also have extra capacity on hand to handle normal traffic levels when one connection is lost; another area where a host can attempt to cut cost. Much like when driving your car, there are several streets that you can take to get to your desired destination. Sometimes you will encounter construction or an accident that will require you to take an alternative street. Well, the Internet works the same way. There are several routes that traffic can take to a destination. Your host should be able to choose the cleanest, or most efficient, route to your web site visitor. In fact, your host should be able to continually tune these routes to find the best path to your visitors. Another way to achieve this is by minimizing the number of different networks traffic will pass through before reaching its destination. It is extremely important for your host to have direct connections to networks that have lots of eyeballs. In other words, your web site will be served better if your web host is using connections with networks that facilitate Internet access to large volumes of subscribers. Finally, avoid hosts who only have "peering" relationships with networks. Peering is a relationship between two or more ISPs whereby they agree to create a link between each other instead of using the standard Internet backbone. Those that have a customer relationship will always get better service than those who are peering.
At SimpleNet, our Connectivity Technology:
Optimizes request path to find the shortest route from your site back to your visitors
Maintains excess capacity for potential upstream provider downtime or high traffic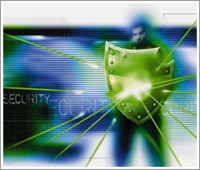 Firewall systems are designed to prevent unauthorized access to your web site. A firewall examines each network packet to determine whether to allow it to reach its requested destination or prohibit it and report it for further analysis. A web host should maintain a firewall or packet filtering system to prevent unwanted connections to your web site. Only connections that are necessary toward the functionality of your site should be permitted to access your web server. This is analogous to traffic that may flow into a room. Packet filtering technology basically keeps the windows in your room locked so that visitors can only access your room through the doorway. A web host must also keep its system software up-to-date. Much like it is recommended that you keep your home computer up to speed with security patches, web hosts must stay in tune with security holes and patches as software updates are released to fix them. A good web host will also have regularly scheduled maintenance periods to install these updates with minimal impact to your site availability and performance.
At SimpleNet, our Firewall Technology:
Allows only web traffic to reach your web site servers
Protects your site from intruders
Protects unnecessary traffic from reaching the hardware and software, which could potentially overload or slow down the platform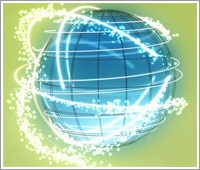 Servers are the hardware/software combinations that serve requested web pages, files, or other information. Servers answer requests from web browsers to provide information from web sites, email, and databases. Then, they send that information to the requesting browser. Load balancing divides the amount of work that a server has to do between multiple servers so that more work gets done in the same amount of time and, in general, all web sites requests within the network get served faster. The load balancers stay in constant contact with the servers to determine how busy they are and/or if one of them has failed. It may sound like a no-brainer, but having your site connected to the Internet is the whole reason for having a web site. Failures that cause your site to lose connection can, and will, happen. Therefore, it's crucial to find a provider whose architecture provides the least-risk of failure. Redundancy is key. Single points of failure are very bad, but they are ways in which a web host can cut costs.
At SimpleNet, our Redundant Server and Load-balancing Technology:
Continuously checks status of web servers
Determines best server for a web site request
Provides multi-server redundancy to prevent critical failures
Automatically takes a troubled server offline and sends an alert
Multiple server clustering ensures against individual system failure
Excess servers provide for burst capacity (excess requests)
Distributes requests across multiple servers to maximize performance
Servers are internally redundant and tuned for optimal performance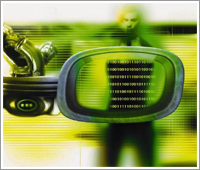 Servers provide information about your web site that is stored in multiple file servers. Backing up your web site should be a routine part of your web host's operation. Backup is the activity of copying files or databases so that they will be preserved in case of equipment failure or other catastrophe.
At SimpleNet, our File Storage and Backup Technology:
Drives are continuously tested for performance and reliability
Each unit has redundant power supplies
Faulty drives are automatically removed, reported, and then replaced
Uses Network Appliance® storage solutions to ensure continuous delivery of your content
Makes a full web site back up each week
Makes an incremental backup of all changed files each night
Uses Veritas™ software and Spectra Logic tape systems to ensure safe and available content
This revolutionary hosting architecture exceeds the standards and expectations of the industry. Whether your site is meant for personal or business use, you can take advantage of the same security, redundancy, load-balancing, routing and monitoring systems of the large, corporate sites for as little as $4.99 per month.